AC Services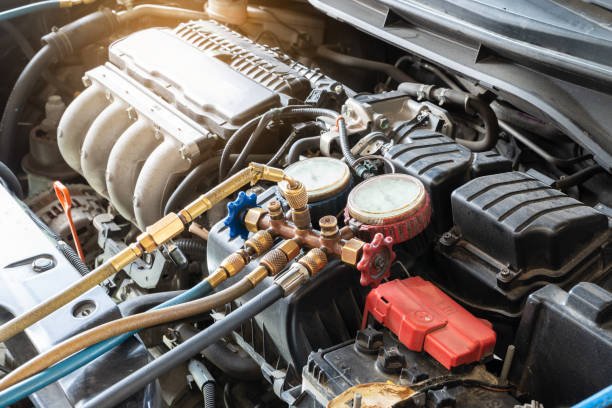 Proper heating and cooling performance is critical for interior comfort and for safety reasons such as defrosting.
The HVAC system will work as designed when you need it if you perform this service. This seems even more important when it is 110 degrees outside and you are in traffic.
A thorough inspection of your car's HVAC system should be performed annually.
Our service technicians check pressures to test operation, refrigerant charge and outlet temperatures.
If the system is found to be low on refrigerant, a leak test is performed to find the source of the leak.
Refrigerant may be added if necessary to "top off" the system.
The technicians at Vogel Auto & Diesel also check for evidence of refrigerant cross-contamination, which is the mixing of refrigerants.
Our technicians also include a check of the compressor's drive belt and tension.
At Vogel Auto & Diesel, your complete automotive care center in Castle Rock, CO we install only quality replacement parts. Give us a call and let us help keep you safely and economically on the road. We serve Castle Rock and the surrounding areas.